15, 16 & 17 august 1969 – Three days & 50 broomsticks !
Le festival de Woodstock
En 1969 s'est tenu le festival de Woodstock dans l'état de New York à Bethel sur les terres du fermier Max Yasgur, à une cinquantaine de miles (75 kilomètres) au sud-ouest de Woodstock. Il est devenu légendaire, vernis ceux qui y sont allés ! De nombreux groupes y ont été révélés : Santana, Ten Years After, Mountain, Jo Cocker …
Un évènement célébrant les 50 ans du festival aura lieu aux mêmes dates au Merriweather Post Pavilion, un lieu de concerts en plein air, qui peut accueillir un peu plus de 19 000 personnes seulement, on serait bien loin des 400 000 du festival original. Situé à Columbia, entre Washington et Baltimore, il ressemble au site d'origine avec sa pelouse et la forêt qui l'encercle.
je me souviens avec nostalgie du triple album Woodstock et du double Woodstock II que j'allais regarder chez le disquaire avec envie.
A l'ère du CD, la discographie de cet évènement est plus complète. Les deux disques ont été réédités en un seul cd. De plus un coffret anniversaire de 6 cd est sorti pour les 40 ans : Woodstock 40 avec de nombreux artistes qui ne figuraient pas sur les éditions précédentes.
Pour l'anniversaire des 50 ans, un coffret de 10 cd est sorti à 1969 exemplaires ! Il comprend plus de morceaux des sessions des différents groupes déjà présents sur les disques originaux et aussi des nouveaux groupes Moby Grape, The Band, Janis Joplin, The Grateful Dead … ainsi que les annonces de Chip Monck.
Des groupes ont sorti des disques de leur performance lors du festival, parmi eux Jimi Hendrix et Janis Joplin (non présente dans le film) – à titre posthume, Santana, Jefferson Airplane, John B. Sebastian…
Joni Mitchell a composé une chanson "Woodstock" en honneur du festival sur l'album "Ladies of the Canyon" en 1970. cette chanson a été reprise par le groupe Crosby, Stills, Nash and Young sur la bande musicale du film et sur l'album "Déja Vu".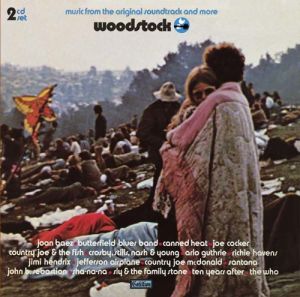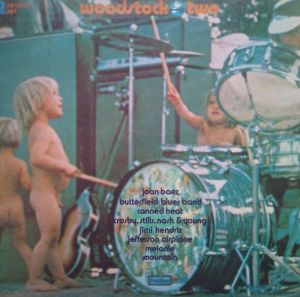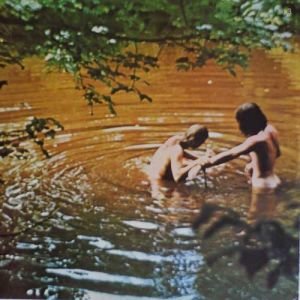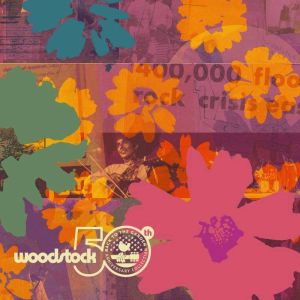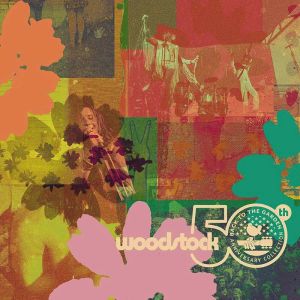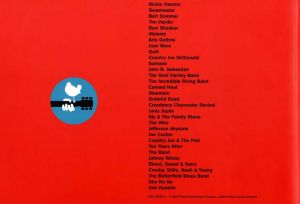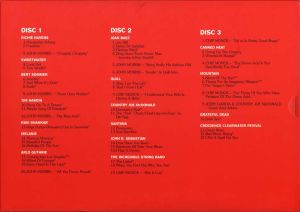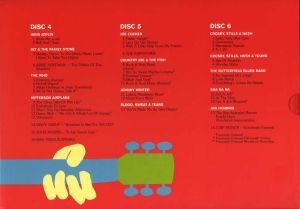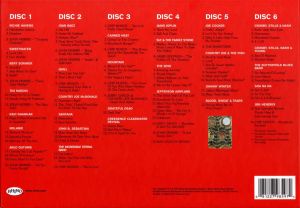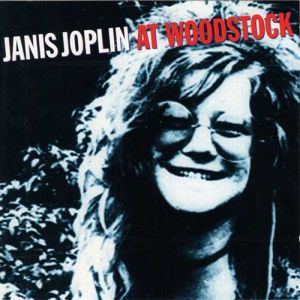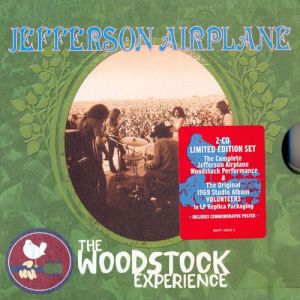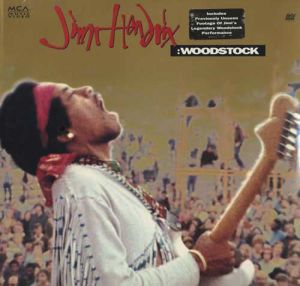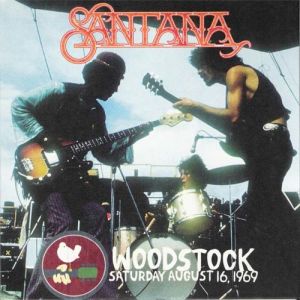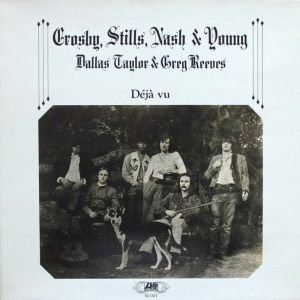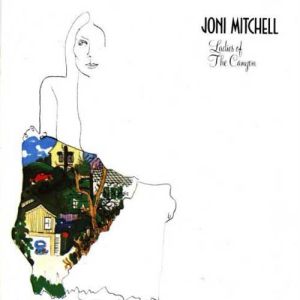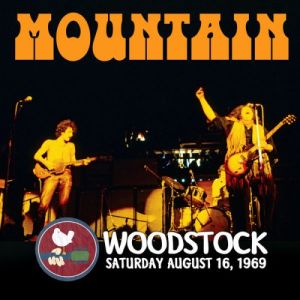 Woodstock – Crosby, Stills, Nash & Young – Joni Mitchell©
Paroles/lyrics
Well, I came upon a child of God
He was walking along the road
And I asked him, "tell me, where are you going?"
This he told me
Said, "I'm going down to Yasgur's Farm
Gonna join in a rock and roll band
Got to get back to the land
And set my soul free"
We are stardust, we are golden
We are billion-year-old carbon
And we've got to get ourselves
Back to the garden
Well, then can I walk beside you?
I have come to lose the smog
And I feel myself a cog
In somethin' turning
And maybe it's the time of year
Yes, and maybe it's the time of man
And I don't know who I am
But life is for learning
We are stardust, we are golden
We are billion-year-old carbon
And we got to get ourselves
Back to the garden
We are stardust, we are golden
We are billion-year-old carbon
And we got to get ourselves
Back to the garden
By the time we got to Woodstock
We were half a million strong
And everywhere was a song
And a celebration
And I dreamed I saw the bomber jet planes
Riding shotgun in the sky
Turning into butterflies
Above our nation
We are stardust, we are golden
We are caught in the devil's bargain
And we got to get ourselves
Back to the garden
Younger generation – John B. Sebastian
Paroles/lyrics
Why must every generation think they're folks are square?
And no matter where they're heads are, they know mom's aint there.
Cause' I swore when I was small, that I'd remember when,
I knew what's wrong with them, that I was smaller than.
Determined to remember all the cardinal rules.
Like, sunshowers are legal grounds, for cutting school.
I know I have forgotten maybe one or two.
And I hope that I recall them all before the baby's due.
And I'll know he'll have a question or two.
Like, hey pop. Can I go ride my zoom?
It goes two hundred miles an hour, suspended on baloons.
And can I put a droplet of this new stuff on my tounge?
And imagine puffing dragons, while you sit and wreck your'e lungs.
And I must me permissive, understanding of the younger generation.
And then I know that all I've learned, my kid assumes.
And all my deepest worries must be his cartoons.
And still I'll try to tell him all the things I've done,
relating to what he can do when he becomes a man.
And still he'll stick his fingers in the fan.
And hey pop, my girlfriend's only three.
She's got her own videophone,
and she's taking LSD.
And now that were best friends, she want's to give a bit to me.
But whats the matter daddy? How come your'e turning green?
Can it be that you can't live up to your dreams?
En savoir plus
https://archive.secondstory.com/project/map-of-the-woodstock-festival
https://fr.wikipedia.org/wiki/Festival_de_Woodstock
Woodstock sur la carte